Our Mission is to share our creative talents with children of all ages, bringing joy and wonder to parties and event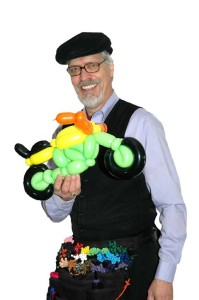 JIM – Brighten up your day, just a couple of balloons away! I've been happily twisting balloons off and on since 1996. Over the past 10 years it has become full time at restaurants, parties, fairs, corporate events, etc. The joy on children's faces when they see a balloon creation is what keeps me going! I love it! I spent most of the past 40 years overseas in mission work. In my missions work a lot of time was spent entertaining children at orphanages, community centers and children's homes. That's where I did most of my twisting and some simple magic. My mission now is to spread joy through my balloon creations. I'm ever increasing my portfolio and experimenting with new designs which is great fun. I love a challenge. I look forward to seeing you at your next party or event!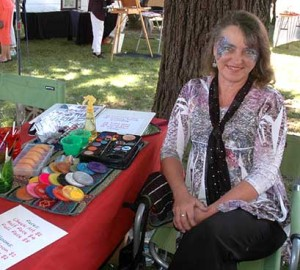 JUNE – I enjoy children and love my work as a face painter! I'm excited to have found this avenue to share art that incorporates bringing joy and fun to families and events! Canadian born, enjoyed the 60's with the rest of my peers, and at age 21 had a personal experience that threw me into missions work for 40 years in Hong Kong, India, Japan, U.S., Canada and most recently South Africa – where, incidentally, I learned to face paint! Other personal experience: 30 years missions center management, HR and personnel communications in various countries of the world: 5 years events and wedding consultant, management and marketing in San Diego, CA with Brookside Farm 7 years in South Africa in charity work, including distribution and procurement of food and clothing, oversight of renovations to Township children's after-school center, fund-raising and grant writing. Personal life coach and wellness advisor.